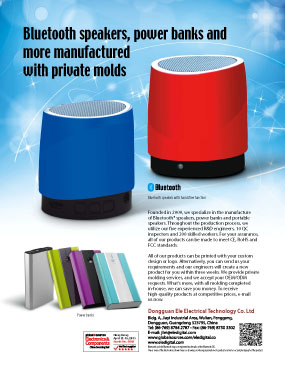 Share:




E-mail

Print

Bookmark
Dongguan Ele Electrical Technology Co. Ltd

Follow me

We offer 26 models of audio equipment

5 Star China (mainland)
Quality Control

QC/Technical Support
Our experienced QC team equipped with advanced machinery perform strict QC measures following ISO 9001 standards.
The QC system includes QC, IQC, IPQC, QE and QA.
Our R&D department provides technical support throughout the entire production process.


QC Staff
10 to 19


Materials/Components
Taiwan, Korea and China supplier or agent.




Our testing equipment


Our aging quality test

Procedures/testing Details
Quality control includes six steps:

Acceptance sampling
Control for mean and range
Control for individual observations
Control for percentage defective
Control for number of defects
Control limit calculator




Other Information
The types of control mentioned so far are the "workhorses" of quality control and they are probably the most widely used methods.
However, with the advent of inexpensive desktop computing, procedures requiring more computational effort have become increasingly popular.


More Information
Contact Details




Dongguan Ele Electrical Technology Co. Ltd
No. 1, Block 1
Jiuwei Industrial Park
Shi Tou Ling, Fenggang
Dongguan
Guangdong
China 523795
Tel: (86 769) 87842787 (86 769) 87842921
Fax: (86 769) 87503302


Homepage Address
http://www.globalsources.com/eledigital.co
Other Homepage Address
www.eledigital.com


Chat with supplier using:

Key Contact:
Mr Ji, Lei
General Manager


Mr Liu, Andy
Vice-General Manager
Overseas Department


Ms Yin, Mary
Sales Manager
Oversea Department


Supplier and product information updated May 23, 2013.
Verified Business Registration Details
Registered Company: 东莞市易乐电子科技有限公司
Business Registration Number: 441900001000532
Company Registration Address: 东莞市凤岗镇五联村石头岭九维工业区1栋1号


* In some jurisdictions, company names and addresses are registered in Chinese only.