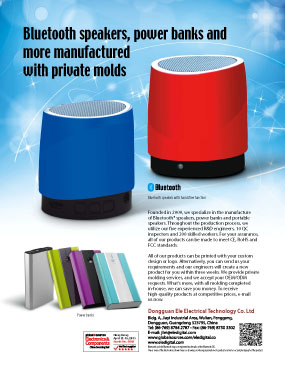 Share:




E-mail

Print

Bookmark
Dongguan Ele Electrical Technology Co. Ltd

Follow me

We offer 26 models of audio equipment

5 Star China (mainland)
Code Of Conduct

Employment and the Workplace

Equal Employment Opportunity/Nondiscrimination
We provide employees with a working environment free of discrimination, harassment, intimidation or coercion relating directly or indirectly to race, religion, sexual orientation, political opinion or disability.
Forced Labour
We do not use any prison, slave, indentured or forced labor in the manufacture of any of our products.
Child Labour
We do not utilize child labor in the production of any product.
We do not employ any person under the age of 15 (or 14 where local law allows) or the age at which compulsory schooling has ended, whichever is greater.
Hours of Labour
We will comply with all applicable wage, work hours, benefits, overtime laws and regulations.
If local industry standards are higher than applicable laws and regulations, we will meet the higher standards.
Health and Safety
We will provide a safe, healthy and secure workplace.
We will abide by applicable laws and regulations for safety and health.
Proper sanitation, lighting, ventilation and fire safety protection will be provided.
Concern for the Environment

We abide by all applicable environmental laws and regulations.
We will manage our environmental footprint to minimize the adverse impact on the environment.
We will manage our energy, water and waste systems for maximum efficiency and minimal adverse impact on the environment.
Ethical Business Practices

Sensitive Transactions
Receiving party shall not disclose, make use of or disseminate any confidential information to third parties lifetime.
More Information
Contact Details




Dongguan Ele Electrical Technology Co. Ltd
No. 1, Block 1
Jiuwei Industrial Park
Shi Tou Ling, Fenggang
Dongguan
Guangdong
China 523795
Tel: (86 769) 87842787 (86 769) 87842921
Fax: (86 769) 87503302


Homepage Address
http://www.globalsources.com/eledigital.co
Other Homepage Address
www.eledigital.com


Chat with supplier using:

Key Contact:
Mr Ji, Lei
General Manager


Mr Liu, Andy
Vice-General Manager
Overseas Department


Ms Yin, Mary
Sales Manager
Oversea Department


Supplier and product information updated May 22, 2013.
Verified Business Registration Details
Registered Company: 东莞市易乐电子科技有限公司
Business Registration Number: 441900001000532
Company Registration Address: 东莞市凤岗镇五联村石头岭九维工业区1栋1号


* In some jurisdictions, company names and addresses are registered in Chinese only.